amazon back to school event
styleguide creation
web design
composite image creation
Team: D1 Creative
Creative Direction: Ayako High
School supply shopping can be stressful, which is why online retailers like Amazon have become a go-to place to shop for everything on a school list. However, with this increased traffic (and competition from other stores), Amazon needed an experience that was enjoyable and intuitive.
Through the team at D1 Creative, I produced and implemented a styleguide and landing page design for the Back to School and Off to College events that was fun, fresh, and much easier to navigate than a crowded box store aisle.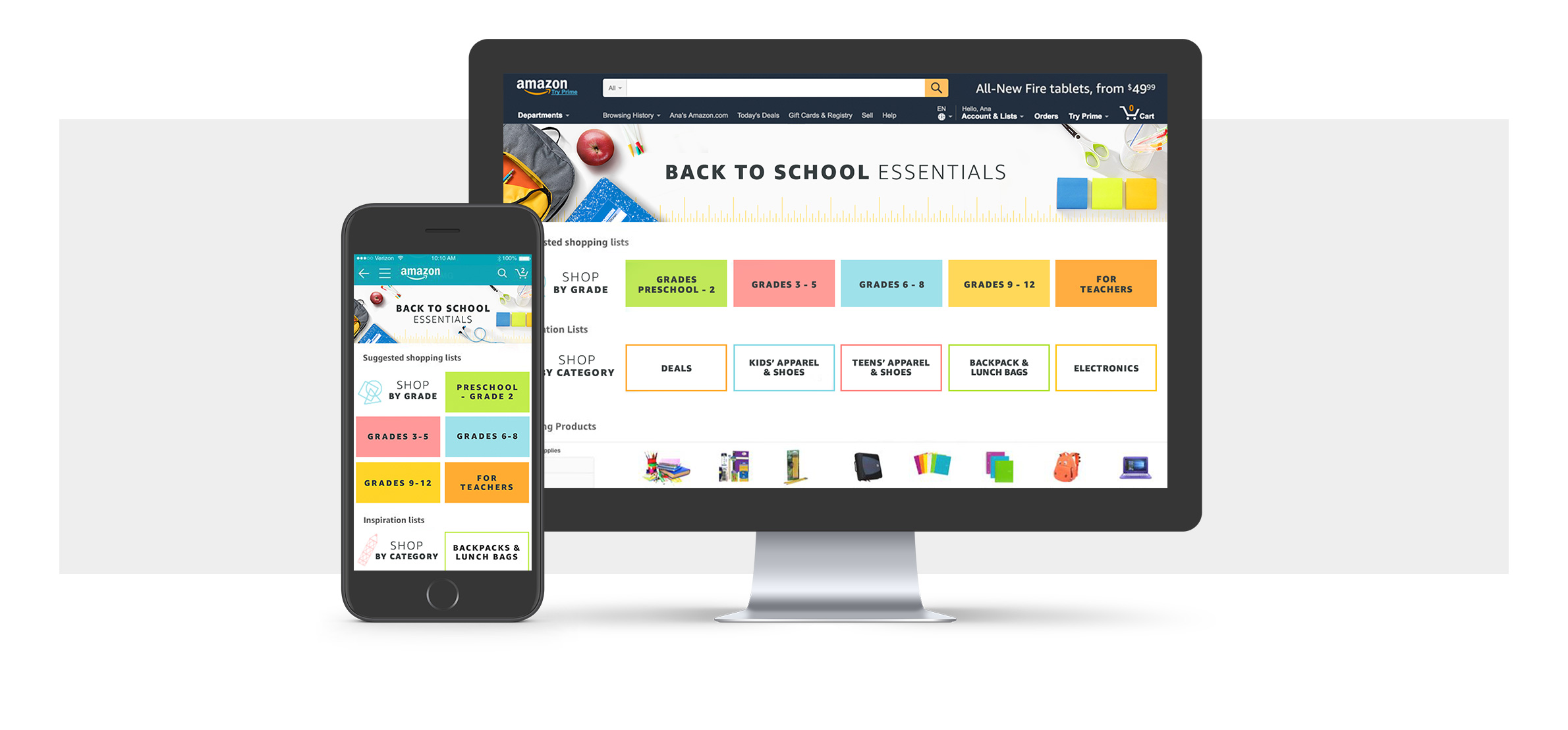 &nbsp
back to school
For younger kids, I chose a bright color palette and simple geometric illustrations to clearly separate age categories. In addition, I put together composite groupings of color coordinating Amazon products to mimic a natural top-down photography look.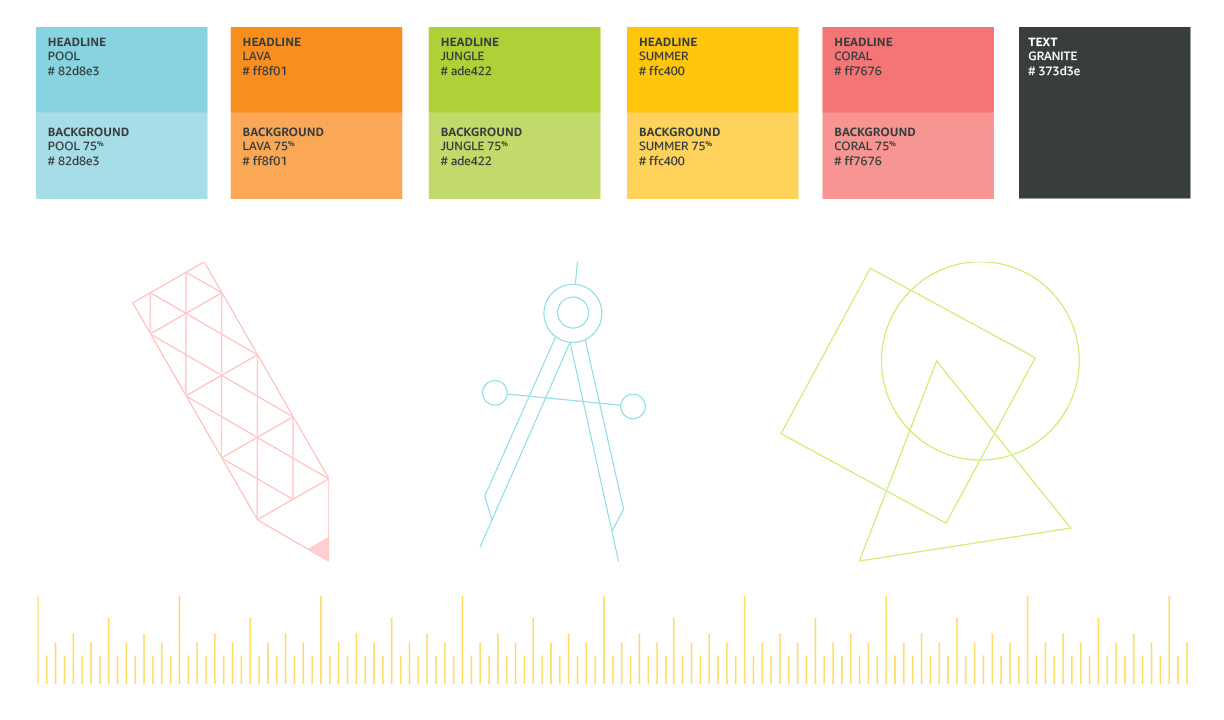 &nbsp

&nbsp

&nbsp

&nbsp

&nbsp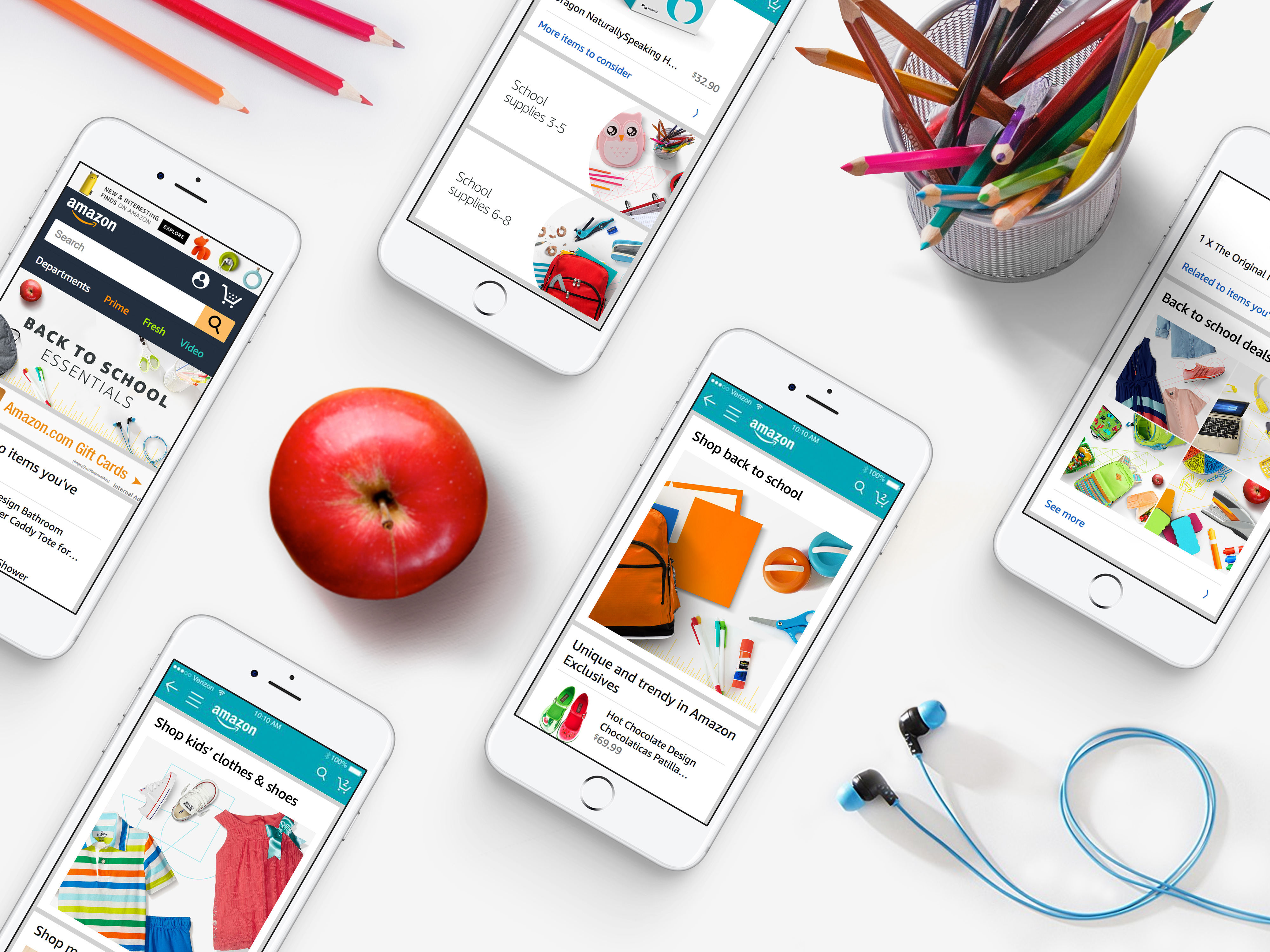 &nbsp
---
off to college
Instead of image collages, I used light, airy lifestyle imagery, monochrome illustrations, and a more limited palette for a mature, elevated look.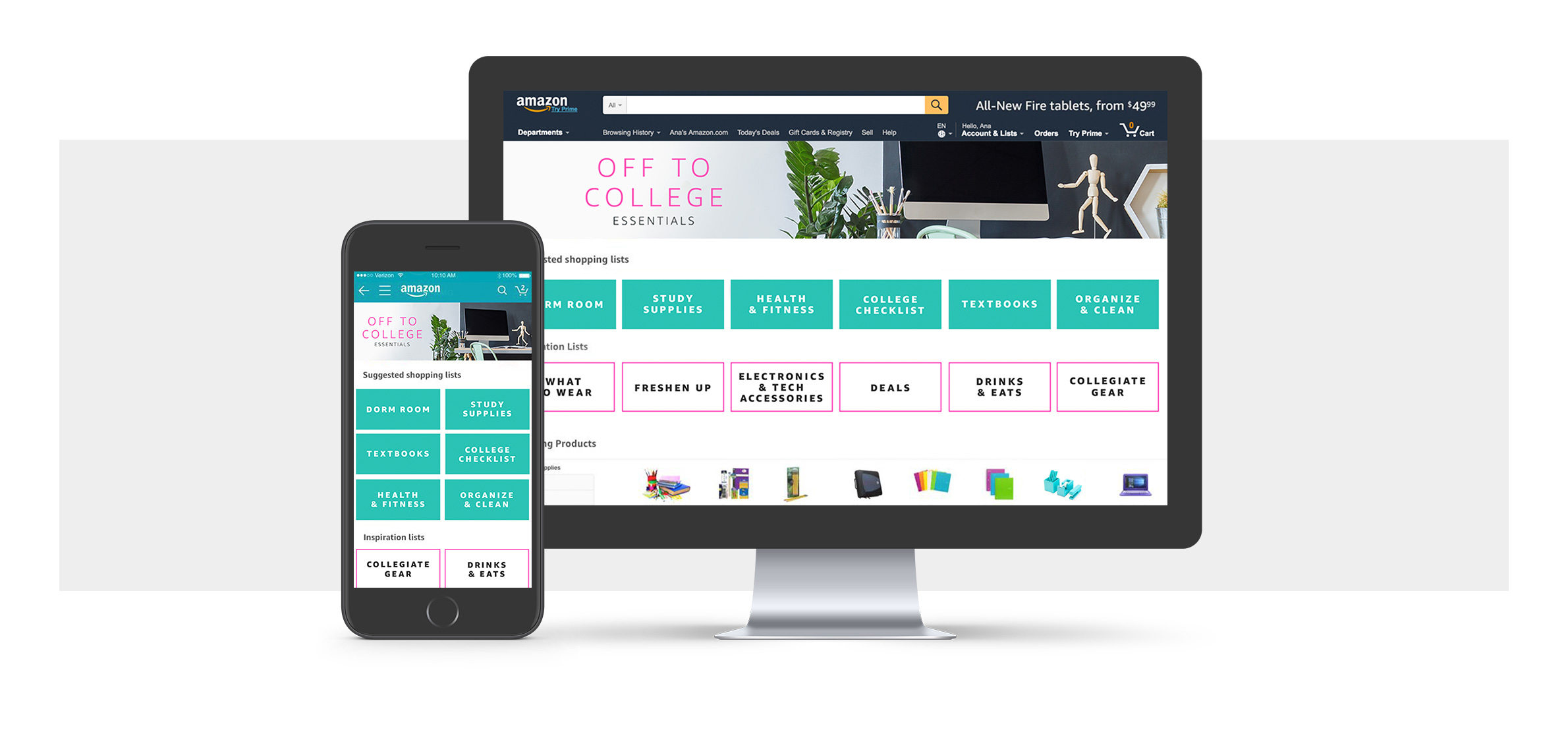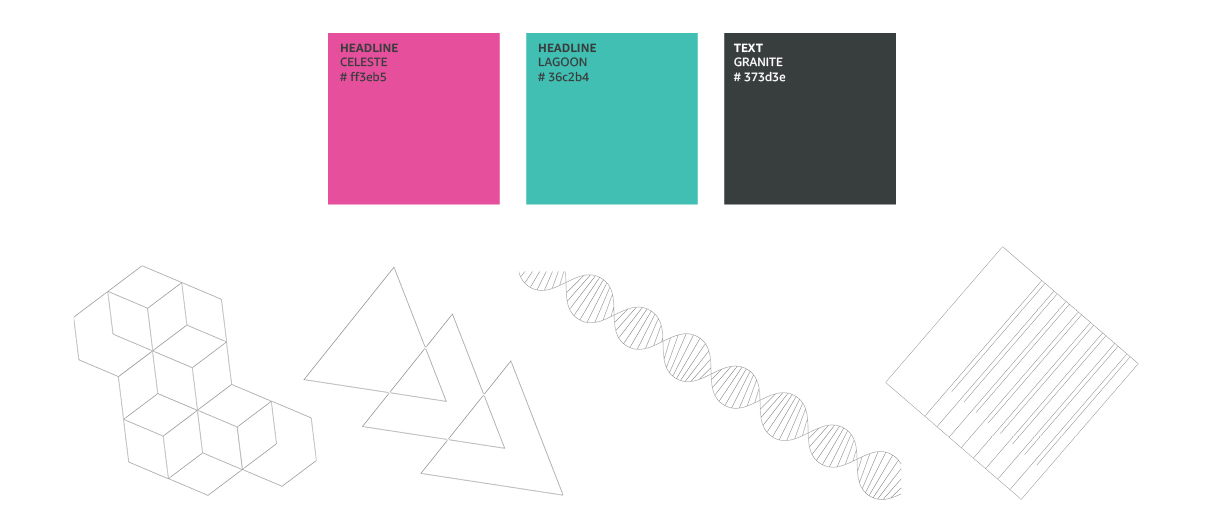 &nbsp


---


---


---


---
---